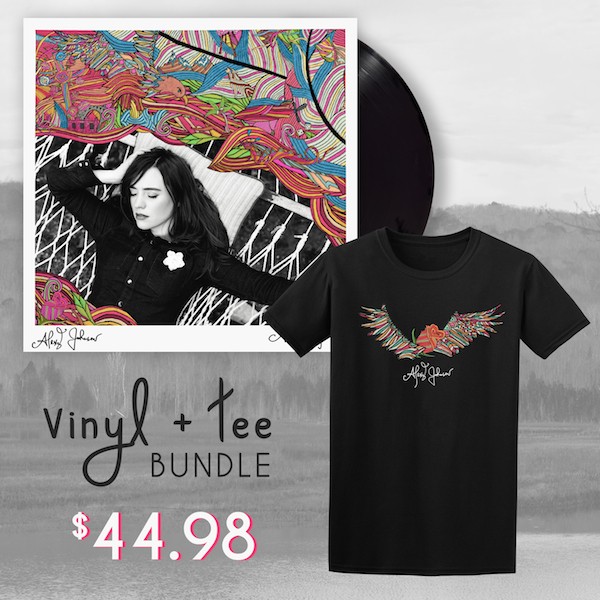 A Stranger Time Vinyl Record + Winged Rose Black Tee
This bundle includes:
Alexz Johnson "A Stranger Time" Unsigned Vinyl Record Unsigned + Winged Rose Black Tee.
Track Listing:
1. Breathe
2. Careless
3. Aftermath
4. Right Now
5. Never Love Me Back
6. Run For Your Life
7. Man Like You
8. Dangerous Mind
9. Say Goodbye
10. Dreamin' of You
**This is a pre-order item with release date of 9/1/2017.
***Vinyl expected to ship around 9/14.